by Sam Maher
Heartstrings: tugged!
If you need a reminder that there are really good things happening in this increasingly stressful world, go see EPIC Players production of fan-favorite musical You're A Good Man, Charlie Brown. Artistic Director Aubrie Therrien says "Only 2% of roles in the entertainment industry are written for disabled actors and of those roles, 94% are played by able-bodied or neuro-typical actors. It's time they got their shot." Well, here they are getting their shot with a paid (!) acting gig, and their mile-wide smiles at the curtain call will only be matched by the one you'll have walking out of the theater with a renewed hope in the human spirit. There's something so incredibly special about theater where ego and prententiousness are nowhere to be found!
Aubrie and co-director Travis Burbee, who also stars as Snoopy, have created pure magic with this neuro-inclusive production ("neuro-inclusive" means that it includes people with developmental disabilities).You're A Good Man, Charlie Brown is a perfect choice for the new company's first musical. It is extremely powerful to see the simple and innocent story of underdog Charlie Brown and his diverse crew of frenemies through the lens of neuro-diversity.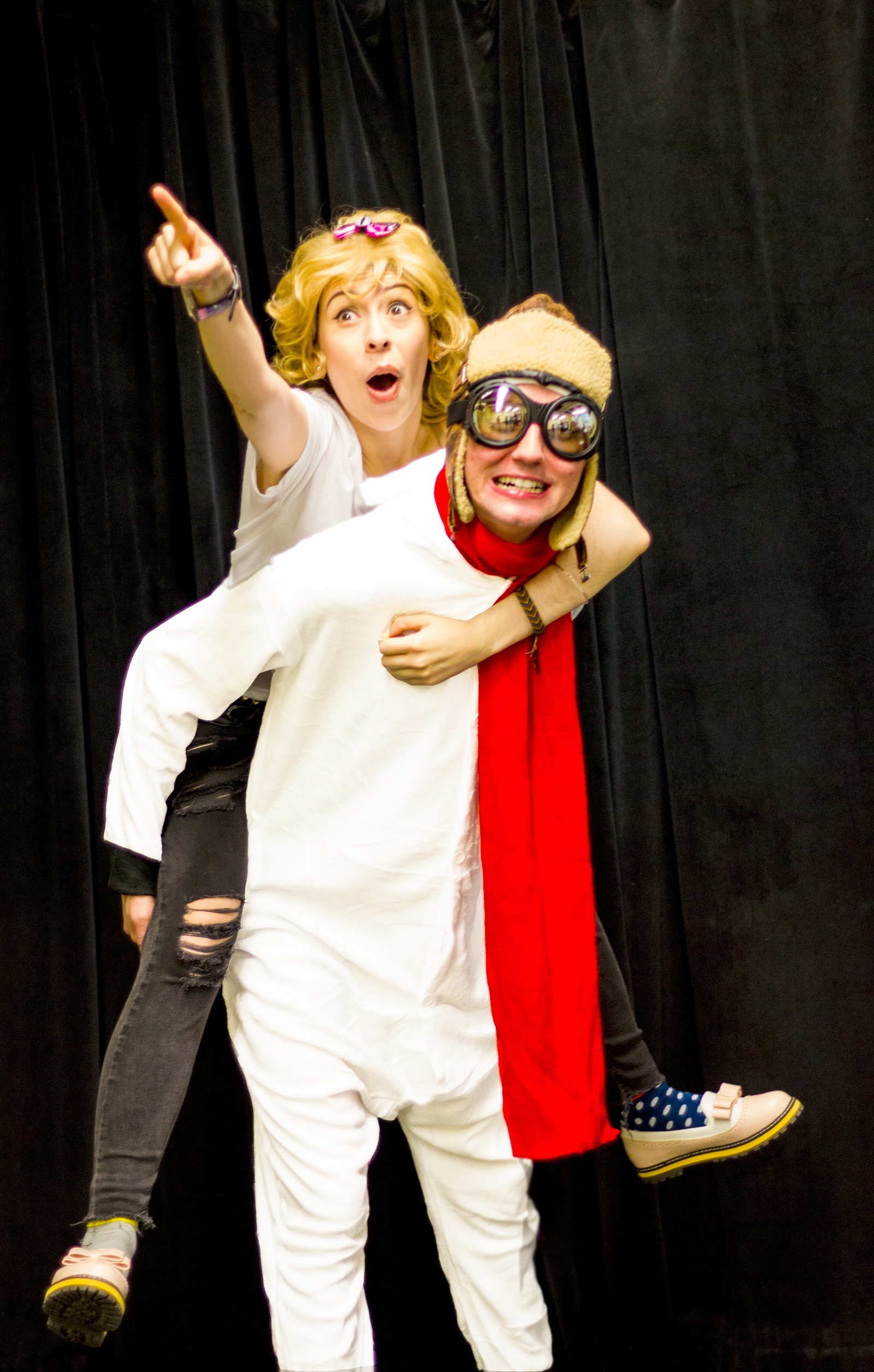 Photos: Charlene Warner
In a time when the president is literally making fun of people with disabilities on television, it is so inspirational to see the strength of these performers who respond to that kind of adversity by creating really good musical theater. They make it seem effortless!
This show is almost definitely going to end up on my list of the best shows I saw in 2017. Fun fact: The Flea's Syncing Ink also has a guaranteed spot on it and was performed in the same theater, appropriately named...The Sam, hehe.
You're A Good Man, Charlie Brown runs through November 19.