Just like last season's Oslo, Lincoln Center Theater's newest Broadway play Junk combines sophisticated subject matter with epic storytelling. This is a story about the greed of the 1980s and, specifically, how junk bonds changed the world of business.
5 Reasons It's Awesome:
1. It's wildly engaging. Pulitzer-winning playwright Ayad Akhtar's smart, but accessible, writing centers on human nature. The end result? The characters are super relatable even if you're not familiar with the world of bonds, hostile takeovers, trading, and the powerful and wealthy businessmen and women who populate it.
2. Doug Hughes' direction. Doug's energetic staging keeps us on the edge of our seats by making the frenzied plot digestible. His staging is also stark and dramatic, which helps us keep track of who's who in the large cast of characters.
3. The scenic design. We may have an early frontrunner for the Tony Award® for Best Scenic Design of a Play. John Lee Beatty makes glorious use of the grandeur of the Vivian Beaumont Theater. Junk is, quite simply, a feast for the eyes.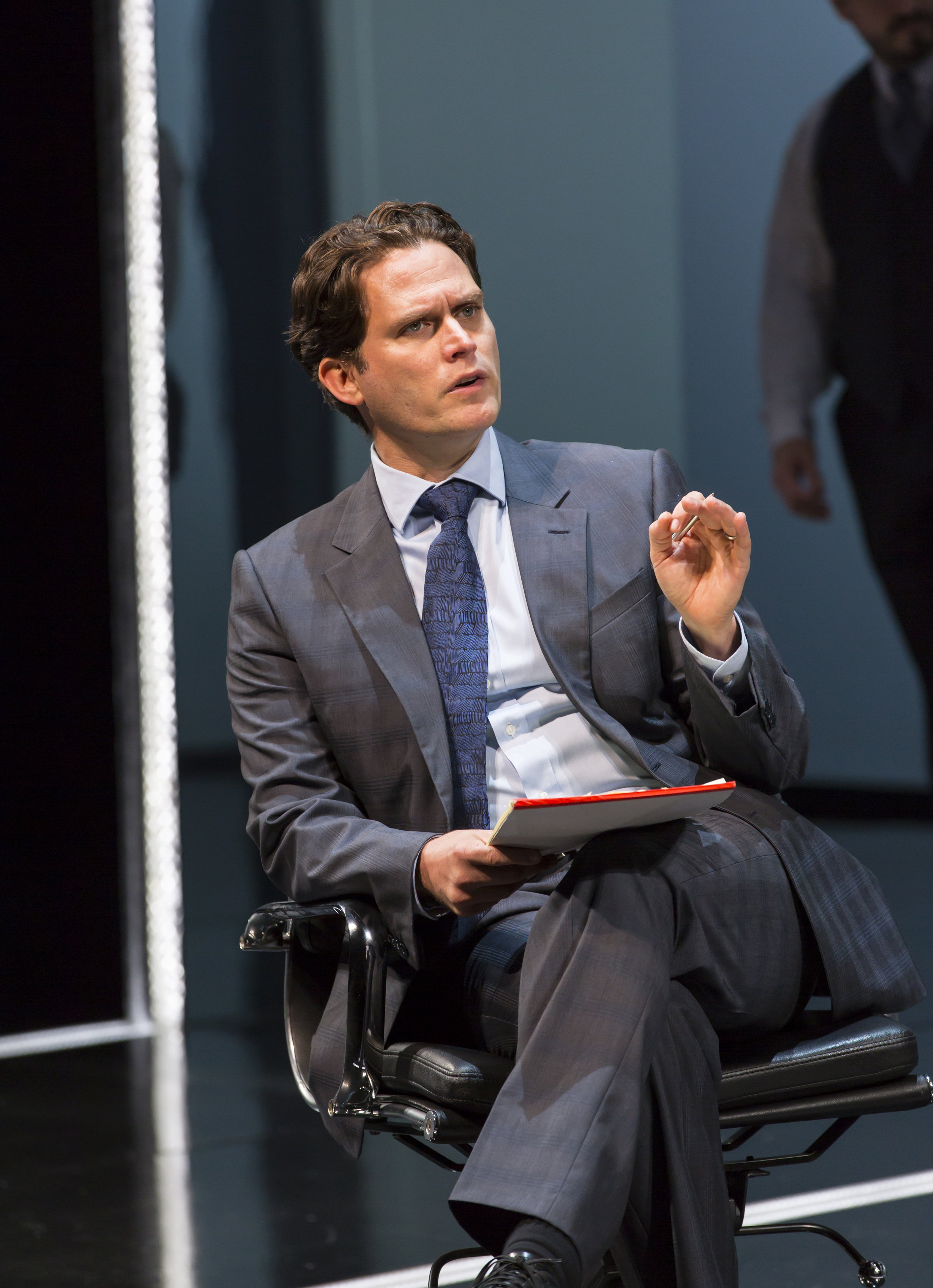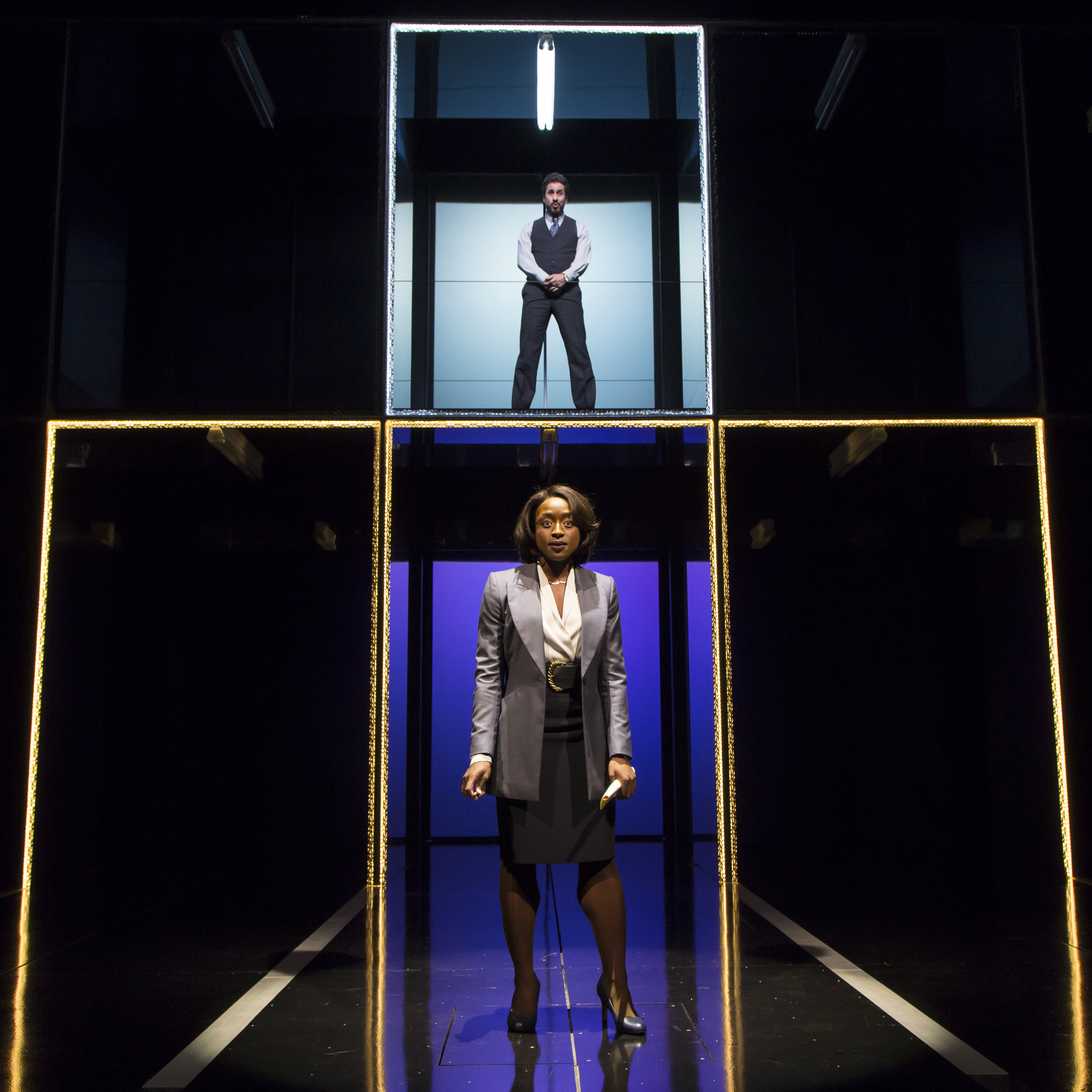 Photos: T. Charles Erickson
4. Michael Siberry. Michael nails the nuanced role of a whimsical and exuberant billionaire to the point that you have no trouble believing that this is a man who has the ability to buy and sell practically anything he wants. Michael will definitely attract the attention of awards nominating committees with his performance in Junk.
5. It's at the Vivian Beaumont. This is definitely one of the most audience-centric of our 41 Broadway theaters. The plush seats are very luxurious, there's plenty of bathrooms and a very spacious lobby to help avoid a frenzy at intermission, and there isn't a bad seat in the house because of the thrust stage.
Runs through January 7.