40 Under 40: Broadway (2017)
by the YesBroadway team: Sam Maher, Brookelynn Mason, Annie Schiffmann, Tom Coppola, and Gianluca Russo
LOOKING FOR THE 2018 40 UNDER 40? Click here.
YesBroadway is all about championing the fresh and exciting people that we think are future megastars...and some who already are! Here are 40 people under the age of 40 you should keep an eye on. We start with 10 performers, followed up with 10 directors, choreographers, and producers who rock it out behind-the-scenes. After that, it's 10 playwrights and composers and we finish up with 10 influencers who are changing the way you find out early about the next Hamilton & generally awesome NYC theater. Click here to follow them all on Twitter!
ONSTAGE
Each photo links to a video to check out the performer in action. Click and explore!
Every now and again, someone bursts onto the scene with a Broadway debut and charms the faces off everyone in the theater every single night, immediately solidifying their legacy. Sas opens Significant Other with a 5-minute monologue that sets the tone for the rest of the show: pure hilarity and realness! This breakout star is also a screenwriter and, even cooler, an entrepreneur with a neon sign company (yes, for real). Click the photo above to see a video of her freaking out about how hot Aaron Tveit is. You will become completely obsessed with her about 10 seconds in! -SM
In Dear Evan Hansen, Will Roland steals every damn scene he's in every night and the Tony Awards nomination committee is going to have a hard time ignoring this future megastar. Will is part of the Joe Iconis/Jen Tepper gaggle of fresh young Broadway sensations and we can't get enough of him. He can SANG, he's funny AF, and exudes kindness and charm. Hiiiiiiiiiiiii. -GR
Photo: Matt Murphy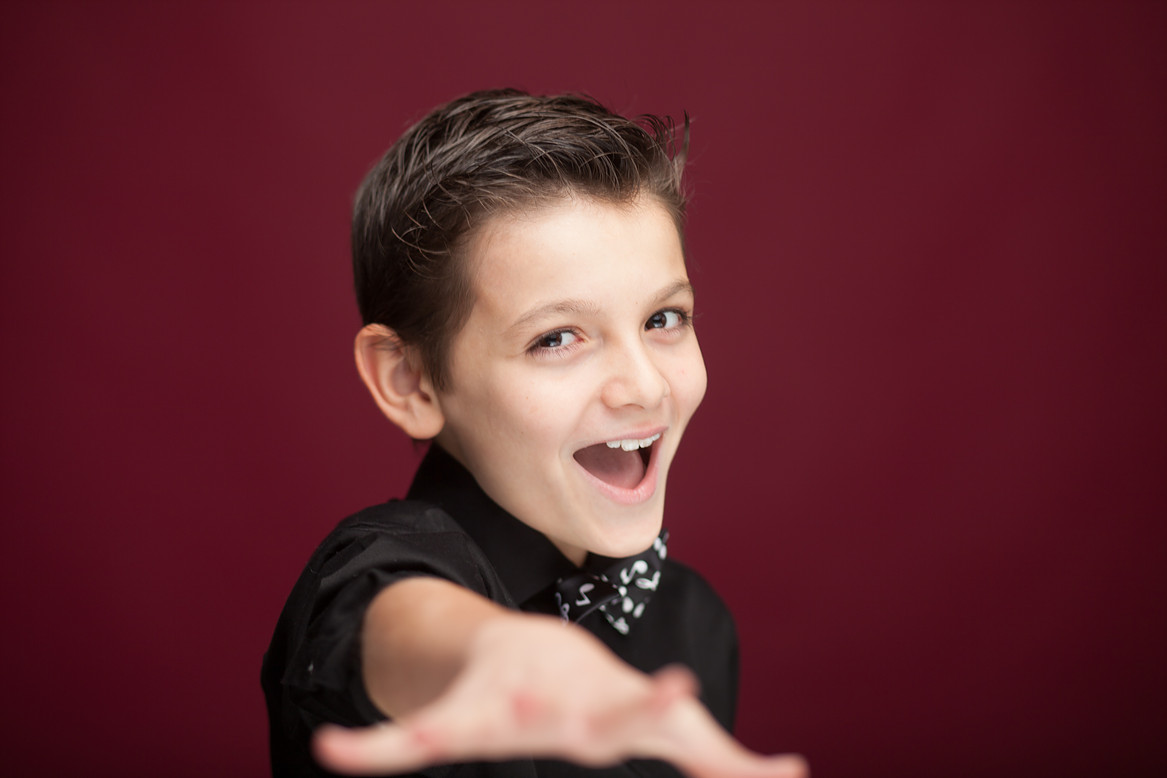 Luca's exuberant performance in Broadway's School of Rock as the sassy Billy was an A+ and many Hamilton fans also know him as Young Eliza in the video you can watch by clicking his photo above. This young star has a ridiculously bright future ahead of him, knocking everyone out at this year's Junior Theater Festival West. His smile is contagious and you can see the twinkle of the future of American Musical Theater in his optimistic and fearless eyes. Watch out for this kid! -SM
Photo: Guido Venitucci Photography
This is a name you need to get used to hearing, because she is going to win a billion Tony Awards one day. Amber Gray is making her Broadway debut in Natasha, Pierre, and the Great Comet of 1812. She was previously part of the New York Theater Workshop production of Hadestown, where she slayed as Persephone. Click her photo above for proof that her voice is absolutely CHARMING! - BM
Photo: Joan Marcus
A viral YouTube star. "Lola" in Broadway's Kinky Boots. American Idol finalist. MTV show star. What HASN'T Todrick Hall touched with his extremely talented hands? He's been dancing since the age of 9 (classically trained ballet, hello!), and is a big name in the Disney community. He's performed on Broadway in Memphis, The Color Purple, was a judge on RuPaul's Drag Race...seriously, how is it possible that so much talent is in one human being? He's finishing up his run in Kinky Boots to headline a concert world tour (nbd!), but we'll always have a video of him as Lola on Drag Race. Click his photo above to see it. - BM
Photo: Facebook/toddyrockstar
We could have Ali Stroker on this list based on her talent alone, but she doesn't stop there. Stroker made her Broadway debut in the revival of Spring Awakening last season and became the first performer in a wheelchair on the Great White Way. She is also an advocate, humanitarian, and motivational speaker. She is the co-chair of events that support the United Cerebral Palsy of NYC, tours throughout the country with the anti-bullying organization Be More Heroic, and has been to South Africa with Arts Inside Out to lead workshops and classes on theater for women and children affected by HIV/AIDS. Oh yeah, and she has a recurring role in the new ABC show Ten Days in the Valley. Phew! What an inspirational woman..she makes us shout with Glee.- AS
Damon stunned in 2016's Hadestown and is making waves again in Beardo, currently playing Rasputin himself in Dave Malloy's new indie rock musical staged at a church in Brooklyn. With swarthy good looks and an angelic voice, this sexy star is on a fast climb towards megastardom. He's also a really good guitar player and budding composer. Check him out in a clip from Hadestown by clicking his photo above. Swoon... - SM
Photo: Suzi Sadler
The work Lauren Patten has done in the past two seasons alone warrants her being on this list. She played Medium Alison in Fun Home - see her performing the infamous song "Changing My Major" by clicking her photo above. Lauren's voice is strong and clear and the roles she takes are edgy and complicated. She finished out the year turning heads with her acting chops in the superb The Wolves Off-Broadway. Watch this one! - AS
When the New York Times calls you "thoroughly wonderful", you know you're doing something right. Rosenthal was riveting last fall in Falsettos and fits neatly in the camp with other child actors who bring depth instead of a cloying two dimensional woodenness. Kid actors are bringer richer, more nuanced performances on the Broadway stage with grown up approaches to their characters and their craft. We see Anthony Rosenthal as one of the leaders in this ever-growing pack (Fun Home's Sydney Lucas is another that comes to mind). Check out the video of him hosting our coverage of the Newsies red carpet by clicking his photo above. - AS
Photo: The EMMA Experience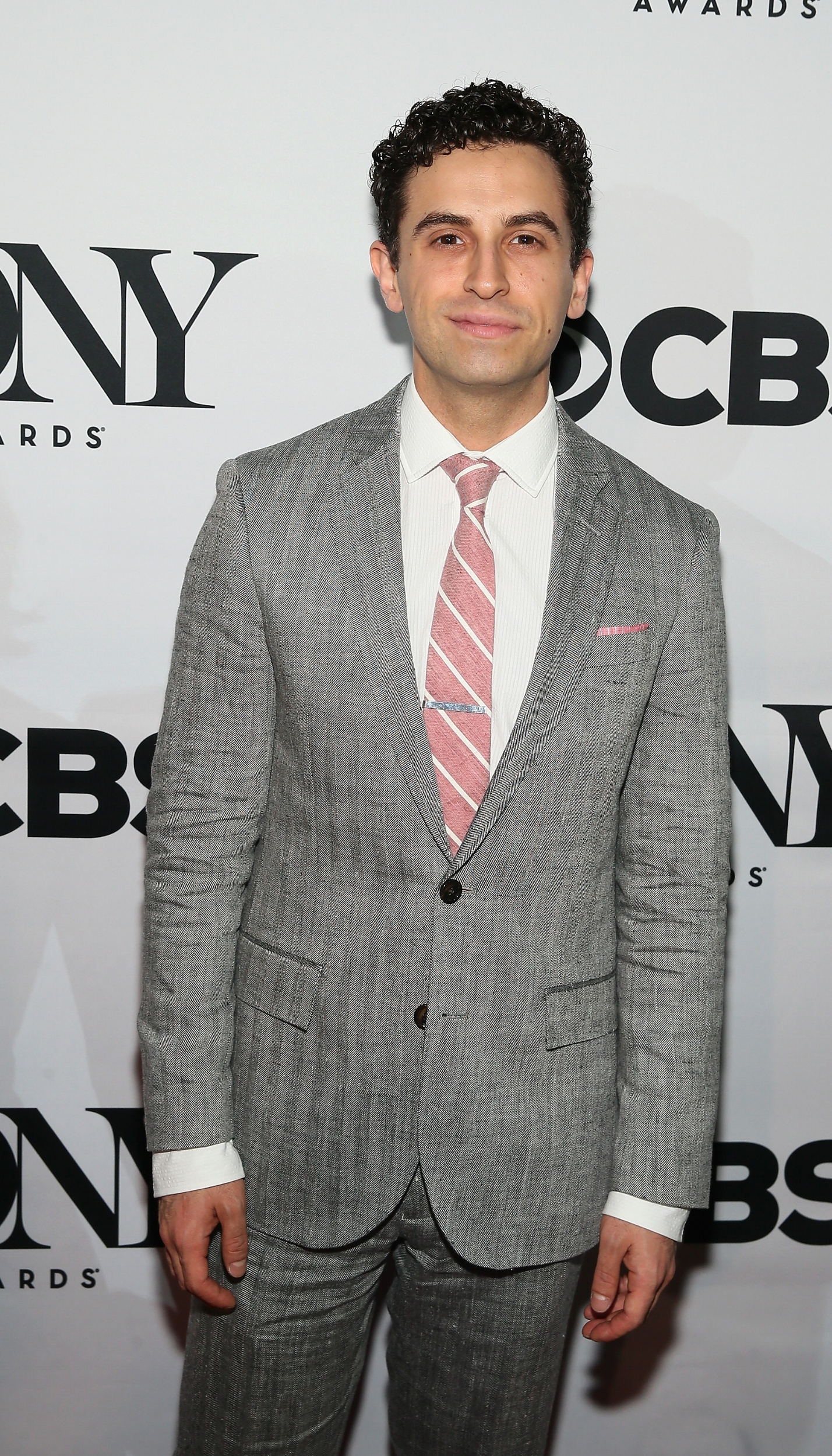 There's no surprise Brandon Uranowitz made the list, especially since he starred in one of our top 10 favorite theatre experiences of 2016, Falsettos! Brandon made his Broadway debut in Baby It's You! before blazing onto the scene in the original Broadway cast of An American in Paris in 2015. Brandon's performance as Mendel in Falsettos was electrifying and won over our (and many others') hearts. We can't wait to see what else is in store for this powerhouse talent! - GR
Composers and Playwrights
Click here to follow them all on Twitter!
Like this people and want to hear more about them? Like YesBroadway on Facebook and follow us on Instagram and Twitter: